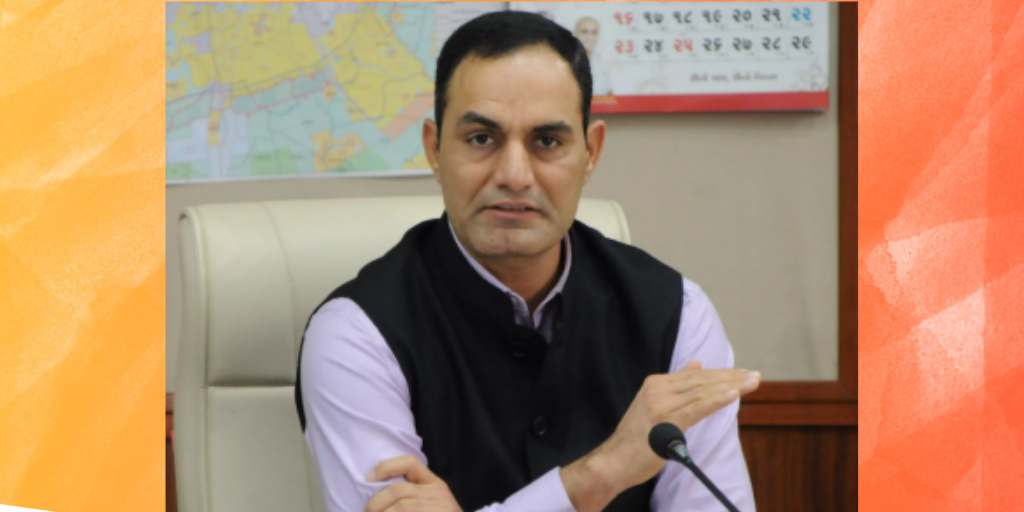 Some days ago, Ahmedabad Municipal Commissioner Vijay Nehra came in contact with corona infected people and reportedly underwent home quarantine.
And instead Mukesh Kumar was given the charge of Municipal Commissioner.
Now that Vijay Nahar is fully recovered, he has been transferred and Mukesh Kumar has been permanently appointed as the Municipal Commissioner of Ahmedabad.
According to the information received, Vijay Nehra has been transferred to Gandhinagar rural area.
With the transfer of Vijay Nehra, politics has also heated up. The transfer of the Vijay Nehra has been condemned by Congress.
The government has also been targeted by Congress region president Amit Chavda in a tweet.
Amit Chavda tweeted: "Punishment for risking one's life day and night? Punishment for over-testing? Punishment for giving correct statistics in press media? Vijay Nehra was supposed to fight Covid-19 again after quarantine but Vijay Rupaniji has replaced him in the Rural Development Department. Why?
The replacement of the Vijay Nehra was decided only when it was quarantined for 14 days, according to some sources. As per reports, the government was unhappy with the work of Vijay Nehra.